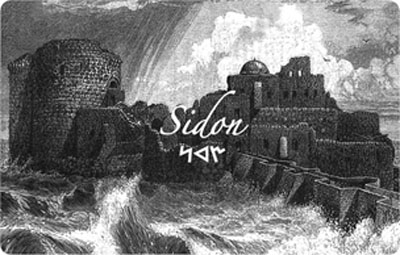 We are glad to share with you the new 2013 Regional & Exclusive Edition cigar dedicated for the Lebanese market, the "Ramon Allones Sidonâ€.
The Phoenician city of Sidon was inhabited in 4000 BC where it was an important commercial port during that era.
The city was well known for its glass manufacturing & the production of the famous purple dye from murex shells
Sidon surpassed all other Phoenician cities in wealth, commercial initiative, & religious Significance.
Due to its prominence it was the target for a succession of conquerors. When Alexander the great tried to invade the city, Sidonians locked their gates & immolated themselves rather then surrendering to the invader.
The temple of Eshmoun, the Sea Castle & Khan El Franj are witnesses on the importance this old city had.
The modern city of Saida is the capital of South Lebanon & the 3rd biggest city in the country.
As a tribute to this heritage Habanos named its Regional & Exclusive Edition for the year 2013 after Sidon- a special cigar for a special city.
Only 4000 boxes of "Ramon Allones Sidon†were released.
It contains 25 Habanos hand – rolled by skilled Cuban cigar rollers, using best quality Cuban tobacco from Pinar Del Rio plantations and under the supervision of Habanos SA