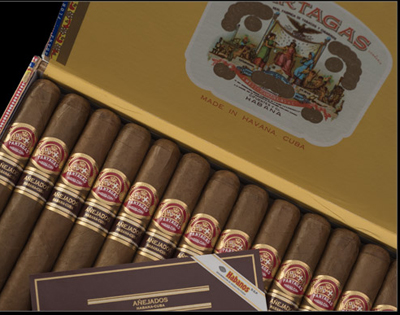 Following the concept, these are the Habanos aged in Cuba for a minimum of five years.
These are Habanos that have been already rolled and aged in Cuba for 5 years or more in perfect conditions of conservation, which have let them to obtain the shades and complexity without losing their initial organoleptic characteristics.

the new reference is not present in the standard portfolio of the brand, but are launched to the market as a unique Edición Especial in limited quantities and for one time only., these are Habanos that have undergone an aging process between 5 and 8 years.
The Habanos Añejados are commercialized in their original boxes, which stayed as they are without any label during the aging process and only have been dressed with the corresponding labellings of each brand for their launching to the market. The presentation of these two launchings is carried out in a regular labelled box, the ring and the external stick have been added with the legend "Añejadosâ€, besides the vitolina to explain the concept.