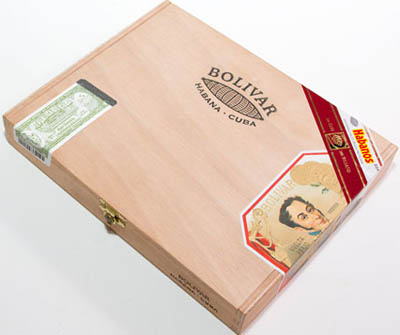 Bolívar Libertador, an exclusive release aimed at La Casa del Habano franchise stores present in the 5 continents.
The Bolívar brand was created in 1902. The Habano named after such a powerful figure blended to match his might. Bolívar is one the richest flavored brands, considered to be one among those with full bodiedHabanos and rich aroma.
All Bolívar Habanos are made with the selected leaves of the best Vegas –tobacco fields- of the  Vuelta Abajo* zone, in the Pinar del Río* region, Cuba.



Bolívar Libertador which factory size is Sublimes (ring gauge 54 x 164 mm long) is highly appreciated byHabanos smokers seeking powerful flavors. They will now have the occasion to enjoy it within the Bolívarbrand with its specific features of flavor and aroma.
All the Habanos of this special production are "Totalmente a Mano tripa larga" -Totally handmade with long filler- by skillfull torcedores. They incorporate de La Casa del Habano second band so as to identify this exclusive production.


Especially recommended for those connoisseurs who prefer the full flavour and rich aroma unmistakably found in the brand,